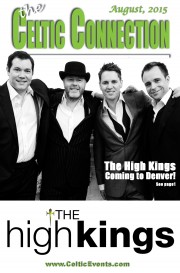 Famous Irish Quartet "The High Kings" Denver Bound!
Tickets on sale now at www.SoiledDove.com or call 303-830-9214.
For centuries, Ireland was ruled by High Kings. As their reign came to an end, their deeds and stories merged into the world of legend and myth and the High Kings of Ireland were no more except in story, music and song. Until now. Finbarr Clancy, Brian Dunphy, Martin Furey and Darren Holden, renowned vocalists and musicians, have come together to create the most exciting Irish ballad group to emerge since The Clancy Brothers and Tommy Makem electrified the worldwide folk revival of the 1960s.
The High Kings are an Irish folk group formed in Dublin in 2008 by Celtic Woman manager Dave Kavanagh. By February 2014, the group had released three studio albums, one live album, and one DVD. All of their studio albums appeared at number three or higher on the Billboard world music chart and achieved platinum status in Ireland.
Coming from accomplished Musical pedigrees, The High Kings grew up in households soaked in the Irish Musical tradition and each member of the band witnessed firsthand the power of well-crafted Irish music on an audience. Taking some of the classic ballad repertoire from the past and mixing those songs with new and exciting modern songs in the folk idiom, The High Kings are embarking to become the hottest folk and ballad act of the new millennium. Since The High Kings started, they have sold out hundreds of shows, in Ireland and the US and have made numerous TV appearances.
The High Kings have a 5 Star rating on Ticketmaster's Fan Review including this fan:
"This was our 4th time to see The High Kings and as usual they didn't disappoint. They always put on an amazing show and have the crowd singing along. Well worth seeing again and again.
Favourite moment: The entire show from start to finish!"
The High Kings will perform in Denver Wednesday October 14, 8PM (7PM doors) at the Soiled Dove. Reserved Seat ($25,$30) available at www.soileddove.com
Direct link: https://www.ticketfly.com/purchase/event/930329?utm_medium=bks
or call 303-830-9214.
To be added to Celtic Events/gigs list email [email protected] For Facebook updates please like us at www.facebook.com/celtic.rockies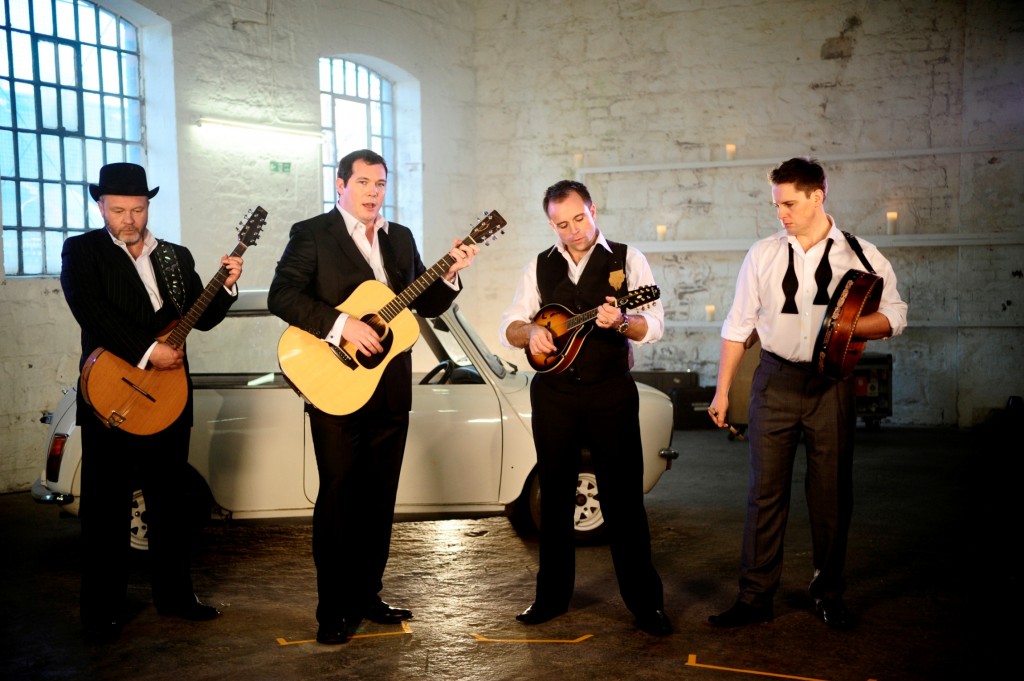 .
The High Kings Videos:
Friends for Life https://youtu.be/R5W8BihIdAM?list=UUPsLzNVCZnwKNr9iMN_dW1A
Stepping out Mary http://www.thehighkings.com/video/high-kings-step-mary/