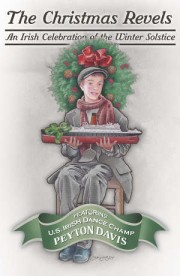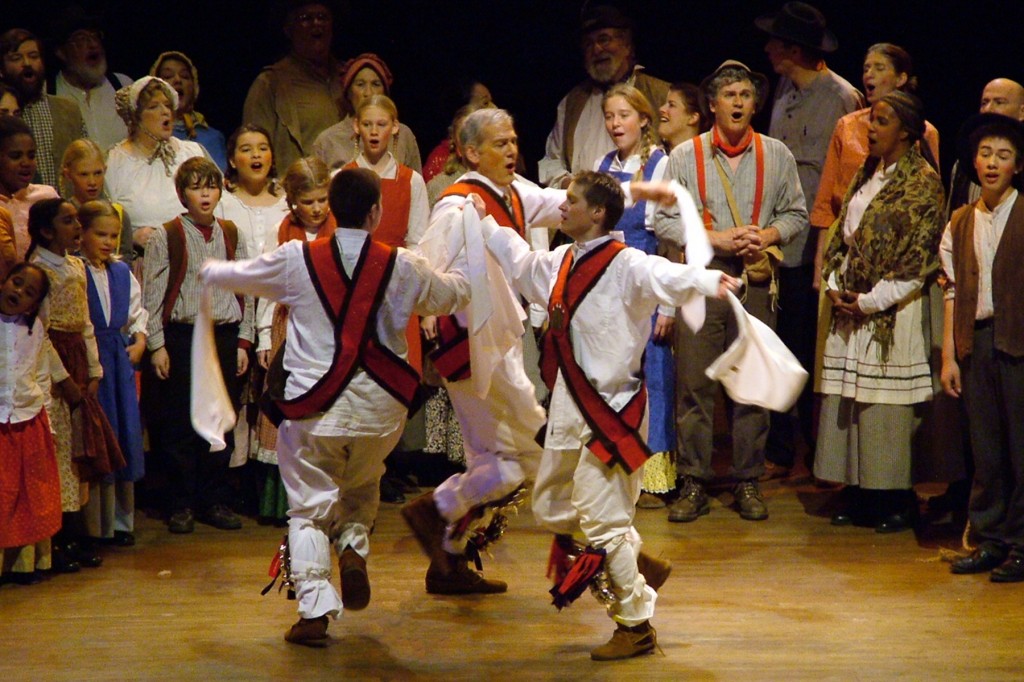 (Photo Caption: Every Christmas Revels show features the "Lord of the Dance," written by Sidney Carter to the tune of the familiar Shaker song "Simple Gifts." The song leader leads the audience in singing the refrain, while morris dancers dance on stage. After the final verse, the chorus leaves the stage and joins hands with the audience, streaming into the lobby in a serpentine dance and repeatedly singing the song's refrain. (Photo: Rocky Mountain Revels 2012))
This year's Christmas Revels is set in 1907 as Irish emigrants, leaving family and possessions behind, board the RMS Carpathia in search of a new life in a new land. Join us as we celebrate the Celtic traditions of Christmas and the rituals of the winter solstice—the shortest day—when we welcome the return of the sun's warmth and mark the cycle of the seasons. With authentic fiddling, storytelling, Irish step dancing, and the singing of soulful carols, this Revels show features a fabulous community cast, a cheery children's chorus, and a proud piper that's bound to brighten your holiday heart.
Be sure not to miss this festive and authentic Irish production, written and directed by Karen Romeo, featuring several guest artists, known for their talent and creativity in the Celtic arts: Peyton Davis, the two-time winner of the North American Irish Dancing Championships; Adam Agee and Jon Sousa, two of Colorado's most sought-after traditional Irish musicians; and Margot Krimmel, the renowned Celtic harp player.
There are only four shows at the historic Boulder Theater, 2032 14th St, Downtown Boulder; December 14 @ 2 p.m. and 7 p.m.; and again on December 20 @ 2 p.m. and 7 p.m. For information and tickets, visit www.rockymountainrevels.org
.
Welcome all ages and welcome Yule!