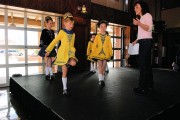 by Rodger Hara
Irish dance has now been in Colorado long enough for daughters of the early dancers to have become dancers themselves. One such combination is Linnane Wick and her daughter Marisa Joseph.
Born in Denver with grandparents from County Clare, and named with her grandmother's surname, Linnane was introduced to Irish dance when she was 10 years old and Pat Minehane facilitated all of the Denver Irish dancing. From there, Linnane progressed to instruction with the McTeggart School when their classes were held here in Denver during their "circuit riding" days before opening a studio. Blessed with natural talent, a passion for the dance and supportive parents, she began competing in her first oireachtas at 14, ultimately going on to win the U.S. Western Regional Championships in 1982 and 1986. Her brother Regan, four years younger than she, began dancing when he was 8, and during many summers, their parents would take them around the country to participate in feisianna (dance competitions). They competed in the Worlds where Linnane was called back several times for the final round and Regan finished fourth on two occasions. At 16, she lived in Dublin for a summer where she danced with the daughters of her host family around the south of Ireland and learned much about dance, herself and the differences in amenities between Ireland and America at that time – the best lesson for her was "… that you can really live with less." Returning to America, she began taking classes from Tim O'Hare of Detroit/Chicago, learning from the different offerings in his school.
Linnane went on to dance professionally with Cherish the Ladies for 4 years and with the Green Fields of America troupe for another year. With them, she was able to visit the Celtic region of France, Canada and Ireland, among other places, as they logged thousands of travel miles. In Ireland, the troupe appeared on the Gay Byrne Television Show. In 1993, she was part of the cast on Cherish the Ladies' The Back Door album. On another occasion, she was in the troupe that performed at the White House for President Clinton and his guests.
In the late 1980's, she began teaching in her parents' basement. Within a year, she was working out of a studio. A few years later, she reached the point where she had to choose between touring and having a family and dance school; she chose the latter and began teaching full time. The knowledge gained from the McTeggart and O'Hare Schools, her time in Ireland and her professional experience have blessed her with tools and insight that she brings to teaching today in her studio in the Denver Tech Center, along with classes in Golden and Highlands Ranch.
Classes are held daily and with the aid of assistants, 170 students a week ranging from children through adults (who call their classes "two t-shirt workouts") learn and grow. Now she hopes to enlarge and make more efficient use of her studio space.
In the meantime, she is preparing her students for the Pikes Peak Feis this month and the North American Irish Dance Championships to be held in Chicago over the Fourth of July weekend, to which she will take 15 to 20 students. .
Her students have danced for several years in the Denver Brass "Bagpipes and Brass" concerts and competed well at all levels around the country. Students from her school have won more than 25 Western U.S. Regional Champion titles and several have placed as high as 4th in the North American Dance Championships. Each spring for the past 20 years (except in years when her children were about to be born) she has traveled to Ireland for the World Championships. Given her trips there as a student, competitor, performer and dance teacher, Linnane has been there over 50 times, and has easily spent more than a year of her life there. Each time she returns, she is reminded of how amazingly kind and welcoming the Irish people are and how they always have time for a cup of tea. In addition, her daughter, who is 11 and has been a regional champion herself, was able to participate in the Worlds in Dublin last year and Belfast this year. Through it all, Linnane has come to realize how much Irish dance and music are a celebration of the culture and how privileged she is to be part of something in which everyone feels happy and can participate. She invites all to join in and spread the joy of Irish dance.
For information on classes and performances, call 303.987.2427 or visit www.wickschool.com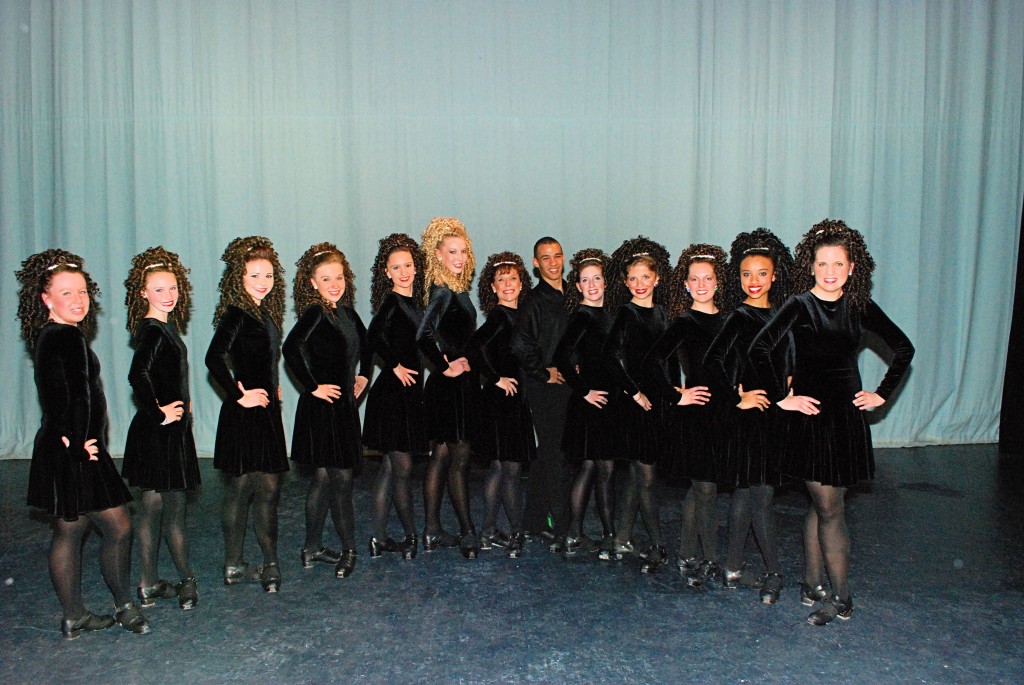 .