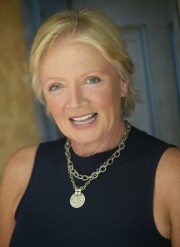 The Denver Business Journal (DBJ) recently published an issue spotlighting "2015 Top Women in Energy" which included Susan Morrice, Chairman and co-founder of Belize Natural Energy (BNE). Based in Denver via Belfast, Susan and her team discovered oil over a decade ago in a place that had been probed by many other major energy companies with no success. The oil that Susan and friends found in Belize was some of the purest grade oil in the world. Now BNE is the largest employer in Belize, with 99% of employees being local Belizeans.
Not only has BNE positively transformed Belize, but the company's award winning holistic business model, which encourages the personal development of their employees, is helping to bring change to the business of energy. Susan also founded the International Pavilion, a showcase that facilitates discussion and idea sharing in her industry by bringing together countries and energy companies at the American Association of Petroleum Geologists AAPG Convention each year. Just this week, she was further honored by the President of AAPG "it is with great pleasure that I send to you the AAPG Presidential Award for Exemplary Service in recognition of your exceptional service to the geoscience profession and the AAPG."
In the DBJ article, Susan expressed how it was possible for her team to discover oil in a spot that so many others failed by quoting petroleum geologist Wallace Pratt, "'Oil is found in the minds of men,'" she added. "I realized I didn't understand how our minds worked. This led me to do the research about what makes a human being successful." Prior to striking oil in Belize, Susan studied the EDUCO educational process and attended the EDUCO seminar. Susan credits the Educo Holistic Business Model for her accomplishments, "It was about what makes you go forward and be all you can be. The Educo learning was absolutely key to my success."
Susan also is an originating investor and Director with XJet Worldwide, a Denver/Dubai /London based private jet company. Periodically ,Susan and friends gather in the Denver metro to discuss EDUCO principals and the successes they have seen when applied to their businesses and personal lives. If you would like to attended an upcoming meeting contact Amanda at: akendrick@chxglobal.com.