"The Jimi Hendrix of bagpipe." _BILLBOARD
www.ticketfly.com/purchase/event/730781?utm_medium=bks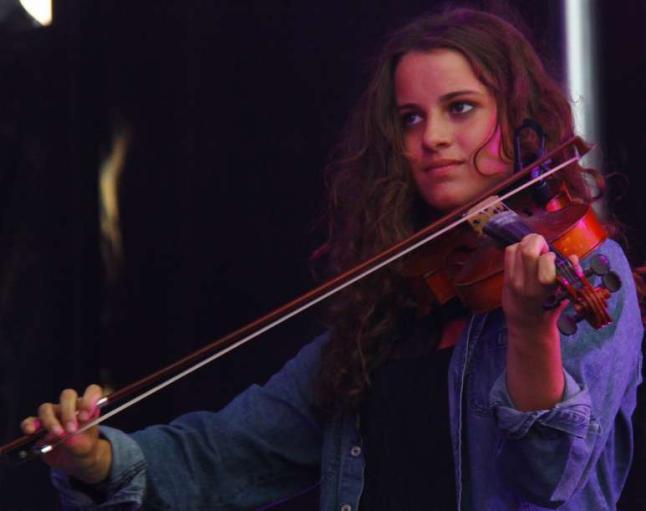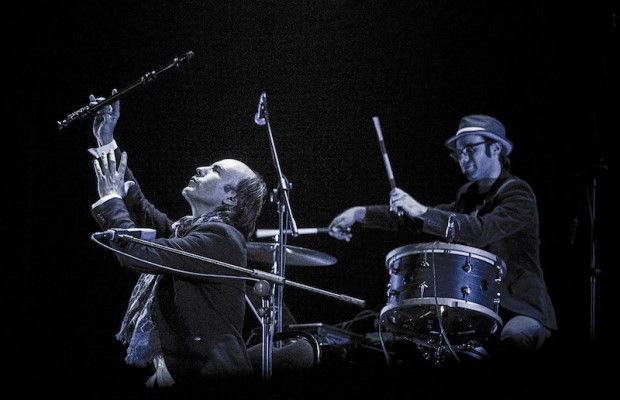 Carlos Núñez had not been to Colorado since he was an honorary member of The Chieftains and performed and toured on their 1997 Grammy Award winning album Santiago – which was dedicated to traditional music of Galicia and Galician emigrants' musical folklore in Latin American music. In 2014 he made up for that with 2 sold-out Colorado concerts and an exhilarating show under the big tent at the Colorado Scottish Festival that left old and new fans abuzz.
What does Carlos do to garner so much attention? Earle Hitchner, music writer for The Wall Street Journal, sums up Carlos's allure best: "When the Los Angeles Times suggested that "if it's possible to become a pop star playing traditional music on bagpipes and recorder, Núñez could be the man," it may have been an understatement. Few pop stars pack the energy, virtuosity, imagination, daring, and charisma into their concerts and recordings as Galician multi-instrumentalist Carlos Núñez does. He is the world's most famous player of the gaita, the bagpipes of Galicia, Spain's northwest, Atlantic Ocean-abutting region rich in vibrant, uniquely expressive Celtic traditional music. Nevertheless, several decades ago Paddy Moloney, leader of the celebrated Irish traditional band the Chieftains, called Galicia "the unknown Celtic country," implying that traditional music as exciting as Galicia's was overdue for a global breakout in awareness and acclaim. Like the Chieftains, who became Ireland's foremost ambassadors of Irish traditional music by spreading its appeal internationally, Carlos Núñez has become Galicia's foremost traditional music ambassador by doing the same. He takes that important responsibility very seriously but without a shred of self-importance."
Having the quality of a classical music virtuoso and the charisma of a rock star. Carlos has expanded the borders of Celtic music to Flamenco, Fado, Cuban, Mexican, Brazilian or Classical music, Movie Soundtracks, Contemporary Dance… As he describes it, he plays "Celtic music with Latin passion."
Carlos's has released 12 albums to date, that have sold over 1 million copies and have garnered several Platinum and Gold CDs and DVDs, as well as 2 Latin Grammy nominations.
His most recent CD/DVD ," Inter-Celtic" features special guests The Chieftains, Altan, Sharon Shannon, Dónal Lunny, Ry Cooder, Alan Stivell, Dan Ar Braz, Capercaillie's Donald Shaw, and others.
Join Celtic Events/Celtic Connection at the Soiled Dove in Denver March 1st for a fantastic afternoon with Carlos and friends!
Carlos Núñez SUNDAY March 1, 2014 4:30PM SHOW 3:30PM DOORS All Ages Show
SOILED DOVE UNDERGROUND ,7401 E. 1st AVE, DENVER CO 80203
All Seats Reserved Seats: $27.00 and $32.00 (plus box office fees)
at https://www.ticketfly.com/purchase/event/730781?utm_medium=bks or 303-830-9214. Show information contact Celtic Event/Celtic Connection 303-777-0502.
Note: The Soiled Dove is below The Tavern at Lowry who serve great food before, during, or after the show.