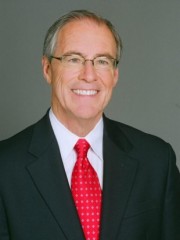 The White House has named Missouri's Kevin F. O'Malley as its choice to be next U.S. Ambassador to Ireland.
A release from the White House Press Office on June 5th stated: "Kevin F. O'Malley, of Missouri, to be Ambassador Extraordinary and Plenipotentiary of the United States of America to Ireland."
Kevin F. O'Malley is an officer in the Litigation Department at Greensfelder, Hemker and Gale in St. Louis, Missouri and has been a practicing trial lawyer for over 35 years. Mr. O'Malley has been an adjunct professor at Washington University School of Law since 2013, and taught at St. Louis University School of Law from 1979 to 1985. He served as an Assistant U.S. Attorney in St. Louis from 1979 to 1983 and was a Special Attorney in the Organized Crime and Racketeering Section of the Department of Justice from 1974 to 1979. In 2009, Missouri Governor Jay Nixon appointed Mr. O'Malley to the Missouri Board of Healing Arts. Mr. O'Malley served as a legal instructor for the American Bar Association's Central and East European Law Initiative in Moscow in 1996 and Warsaw in 1999. He received an A.B. and a J.D. from Saint Louis University.
Mr O'Malley, whose grandfather came from Co Mayo, is married with one son.