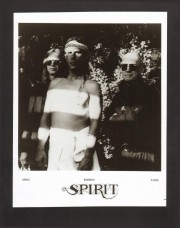 Celtic Connection: Colorado Celtic Rock pioneers, The Indulgers, are born and bred in the Rocky Mountains. Their distinct sound rocks with the independence of the great American West. Founded by native Dubliner, Damien McCarron, the band began cultivating their brand of Celtic Rock in Denver Colorado in 1998. McCarron and bandmates have since performed their music all around the U.S. and Ireland. Unlike many bands in their genre who primarily perform covers of others music, McCarron and bandmates prefer to write their own. They list some of the bands that have influenced them, including the Waterboys, Horslips, Thin Lizzy, Christy Moore, and Irish Trad – All of this music was played over the radio in the McCarron home as Damien was growing up.
One of the bands on the Indulgers list of inspirations is Spirit. The Indulgers multi-instrumentalist Mike Nile started playing with Spirit in 1978 and became a member in 1985 to 1994.
Spirit was an American rock band that started in the late 1960's and continued on-and-off until their founder, singer, guitarist, Randy California drowned while surfing in January 1997. The band left a body of worked that included over a dozen studio albums and a load more of live albums and compilations. They had albums and singles on the U.S. chart, the most successful being "I've Got A Line On You." In retrospect, many who are familiar with Spirit and the history of Rock, would agree that Spirit was a band that was ahead of their time.
Fans and musicians alike have long dissected Spirits intriguing music and lyrics. No doubt Spirit did influence other bands. Led Zepplin opened for Spirit on the band's 1969 U.S . tour and included a version of Spirit's 'Fresh Garbage' in their early live sets. Coincidently or not, in May of this year an attorney hired by Randy California's estate announced plans to file a copyright infringement suit that will seek a co-writing credit for California on "Stairway to Heaven." It has been said by some that Jimmy Page borrowed the descending guitar riff from Spirit's "Taurus" for Led Zeppelin's signature tune, as California had wrote and recorded "Tarus" a couple of years before Page recorded "Stairway to Heaven."
Mike Nile, who has no dog in the fight, was recently asked about the resurgent controversy and said, "In 1988 Spirit went on the Howard Stern radio show and Howard brought this up. He took two turntables – one with Stairway and the other with Taurus and dropped the needles at the same time and the match up was remarkable. I can remember Randy saying we are all made up of a million different songs, and if even it was unintentionally lifted, it was great to be an influence of some kind in their music."
Whether or not Spirit was ever denied fame, fortune, or their proper due, they did add their color to the history of Rock. Below Mike Nile tells his story (in 2,500 words or less) about his early days in music, his time with Spirit, and his current band, The Indulgers.
Mike Nile: I grew up in Denver in the mid 60's when The Beatles and Rolling Stones were huge, and every young boy in the neighborhood wanted a guitar and was starting a band. I was 12 years old when I joined my first band, and by the time I was fifteen, with signed permission slips from our parents, we were playing in all the Denver 3.2 bars and night clubs, like Mr Lucky's, My Sweet Lass, The Godfather, Sam's, The Exodus, The Galaxy – and making great money for fifteen and sixteen year old kids. Al Roth, (the owner of Herman's Hideaway) was our booking agent.
Marshall amplifiers were making their USA debut, and our band was picked to back a crazy English rock singer called Lord Sutch, who had just released an album in the UK with a guitar player named Jimmy Page, called "Screaming Lord Sutch". We toured with him in his Rolls Royce with a British flag painted on it that he brought over from England, playing shows with The Troggs (Wild Thing), and a few other English acts – all using the new Marshall amplifiers.
I received a music scholarship to Colorado State University and did one year there and then finished three more years at The University Of Colorado majoring in sound recording, reinforcement and music arranging. Through Dr. Roy Pritts, I got deeply involved with synthesizers which were new and cutting edge at the time. The members of my band were also college students in the same music class, and we started a group called the Electronic Music Ensemble (EME) using synthesizers along with guitar, bass and drums. We would tour colleges playing for the music departments so musicians could see and hear for the first time what a synthesizer could do. The peak of the band's performances was playing with the Denver Symphony right after the new Denver Performing Arts Center had been built. We performed a three part movement I had written and arranged for synthesizers, rock band, and symphony.
After leaving school I began engineering and working in recording studios in Colorado like Caribou, Applewood Studios, Mountain Ears, Northstar, and The Music Plant, as well as playing in a Denver rock band. In 1977 I was working on an electronic music album for Mike and Bob Lee at Brown Bag Productions when Randy California, guitar player for the band Spirit, stopped by for a visit. He came into the control room and listened to what I was doing on the synthesizers…he liked the song and asked if he could play some guitar. Of course I said yes. That song ended up being the opening song to "Potatoland", the new Spirit album Randy and drummer Ed Cassidy had moved to Colorado to write and record.
Randy was living in Boulder, and Cass was living in Evergreen, so while Randy finished writing the songs for Potatoland we started jamming together at small gigs in Boulder, Evergreen and Denver. In 1978 we recorded Potatoland, at Northstar Studios in Boulder. Randy asked me to arrange horns and strings and play some synthesizers. He wanted to use real horns and real strings which was cool, since I didn't get the opportunity very often to write charts for real strings and horns and mix them with the synthesizers. One of the songs "Turn to the Left, Turn to the Right" was a song that had actually been meant for the Twelve Dreams album, so when I was standing in that room hearing the horn section do the same accents I had come to love on Twelve Dreams, it was truly a rush.
I have always been a composer, and through a friend, A&M Records heard some of my songs. They liked the lead vocalist (who was my wife at the time), and we were picked up by a management company in Los Angeles who set us up in a house with a recording studio in Malibu, California. The band was a Boulder band called Wonderboy, but it was changed to Nile – Kari Nile being the lead singer, and me playing bass, singing and writing the songs. Nile became the house band at a place in Malibu called "Trancas". It was the only place on the northwest coast of Malibu where you could see a live band. During the late 70′s and 80′s there were a lot of musicians living along that part of the coast and in the canyons of Malibu. Members of Fleetwood Mac, Little Feat, Van Halen, Willie Nelson, Dave Mason, The Scorpions, The Beach Boys, The Band, Bonnie Rait, and many more, came in to drink and jam with us, and of course Randy California would come in and play. There was always something special when I played with Randy.
I was running in a fairly fast lane at the time, and it took its toll on the band and my marriage. I got divorced and began recording and working on new songs. Along the way I had become good friends with Fleetwood Mac producer Richard Dashut, and through him drummer Mick Fleetwood and guitarist Lindsey Buckingham. Richard encouraged me to start singing lead vocals and began producing some tracks with my band. He took us to Phoenix, where we recorded and stayed at Stevie Nick's house. Richard and Mick had a house not far from mine and we would hang out with various folks that lived in Malibu – like David Cassidy, Dave Mason, Dennis Wilson from the Beach Boys, Bob Welch, actor Nick Nolte, Gary Busey who had just finished the Buddy Holly Story, Jason Miller from the Exorcist, Keil Martin from Hill Street Blues, Jan Michael Vincent from Air Wolf…and many more. I would go to Lindsey's studio where he and Richard would be working on new Fleetwood Mac tracks, and some solo stuff, and we would listen to new songs and talk music, engineering, sounds, arranging and writing.
I developed a style of music I called "Rock & Swing" with my band Nile using keyboards and guitar synths playing real samples of horn sections, and started engineering and producing other artists at a 24 track recording studio I built in the canyons of Malibu called "Nileland". It was one of the only public studios in Malibu in the 80's so I was working with Fleetwood, Mason, the Little Feat guys, Jan & Dean, you name it….country, rock, pop, even disco for Georgio Moroder. The studio was taking off and I was spending most of my time recording and producing, so I decided to let my band "Nile" go, and concentrate on studio production.
Mick Fleetwood introduced me to Pete Bardens an amazing keyboard player from the English group Camel. Pete had a new record deal with Capitol Records and was looking for a place in Malibu to record and put a band together. I began working with Pete in the studio, and then was asked to play bass in his new group The Speed Of Light Band which included Pete on keyboards, Mick Fleetwood on percussion and electronic drums, Neil Lockwood on keys and vocals (Alan Parsons Project), and a superb guitar player named Neale Heywood (Sweet). All mad Englishman except myself and drummer Jethro Foxx – the American rhythm section. After the release of "Speed Of Light" and a cross country tour with The Speed Of Light Band I returned to Malibu. Guitarist Neale Heywood stayed in America working with me at Nileland Studio as an engineer and guitarist. We worked together for several years on loads of bands, labels, publishing companies, and various music projects.
Randy California signed a deal with Miles Copeland and IRS Records for a new Spirit record. He called and asked me to engineer and play some bass on the record. Randy and drummer Ed Cassidy came into Nileland and we laid down tracks for the Sprit album "Rapture In The Chambers". When the Rapture album was finished we had a big party at Miles Copeland's house and Randy asked me if I would be interested in joining Spirit. I had just gotten off the road from touring with Pete and Mick and the Speed Of Light Band and it had been a lot of fun. I missed playing live and didn't want to go back "in the box" at the studio in Malibu quite yet. Neale agreed to run the studio while I was on the road with Spirit. I joined the band for a 5 week tour to see how it would go and ended up playing with the band a little over 9 years.
Spirit traveled all over the world playing 150 days a year. We toured Europe several times a year where the band had a large following, playing shows with Wishbone Ash, Steppenwolf, Canned Heat, Iron Butterfly, Buffalo Springfield, and other popular bands of that era. The rest of the time I was home engineering and producing in the studio. I had remarried and started a family and had two sons. It was an incredible time in the studio working with some amazing artists like grunge rockers Alice In Chains, who spent 3 months at Nileland Studios writing and recording their album "Dirt". At that time I also started a band with guitarist Neale Heywood, guitar and vocalist Walter Egan (Magnet and Steel), and vocalist Sara Fleetwood called LA Rodeo. The band had a country flavor but was more "western rock" sounding than country.
I started finding it harder to be out on the road 150 days a year with Spirit, and realized I was missing my sons growing up. Neale had started playing guitar with Lindsey Buckingham of Fleetwood Mac, and then was asked to join Fleetwood Mac as guitarist. I decided it was time to close Nileland Studios and move back to Colorado and try and spend more time with my family. I played on and off with Spirit after that until the day Randy died in a tragic swimming accident in Maui.
After moving back to Denver I started a recording studio and record label with Dave Fox and Chris Cardone called Alley Recording Studios. I produced and engineered a lot of talented Denver musicians, and released a few CD's on the Alley label, but nothing stuck. One of the musicians I met at The Alley was a vocalist from Dublin Ireland named Damien McCarron. I engineered, produced and played bass on his CD "Damien Promise – A Matter Of Indulgence". On the CD Damien called all the musicians that had recorded on the CD "The Indulgers". There was no real band – but the name sounded good.
Damien started scrapping around Denver playing various bars and pubs and picked up a bass player and drummer. He brought them back into the studio and I worked on another few songs with him. Damien was asked if he would like to open for a band called The Young Dubliners up at the Gerald Ford Amphitheater in Vail, but unfortunately his bass player was in California. Damien asked me to play bass with the band for the show. The Indulgers took the stage in Vail and played the ska-rock kind of music Damien and drummer Pat Murphy and bassist Chris Murtaugh had been writing and performing. After our set the Young Dubliners came on… their music was lively, Irish, and these guys had fun! My grandfather was from Ireland and my grandmother was from Scotland. I had grown up hearing Irish/American songs. Suddenly something clicked and I was inspired to write an Irish rock song. By the time we had driven back to Denver from Vail I had written the first Irish/celtic rock song for the Indulgers. "In Like Flynn" had a chorus that stuck in your head. Damien wrote some great verse lines and when the CD was released "In Like Flynn" ended up winning "Best Celtic Song Of The Year" at Just Plain Folks. I was hooked and became an Indulger. I did not want to play bass, since Chris was already playing bass, so I became the guy who played the acoustic guitar, the electric guitar, the mandolin, the accordion, the electric bag pipe and penny whistle, along with the occasional vocal.
We started to work on the "In Like Flynn" CD and needed a good fiddle player. I was introduced to Renee Fine – a violinist who had played with the Boulder Philharmonic Orchestra, and after a few rehearsals Renee became our fiddler and an Indulger. Fado Irish Pub had just been built next to Coors Field and The Indulgers were asked to become the "house" band. We played every Wednesday night for four years. The band has never been interested in being an "Irish cover band", and from the beginning we wrote our own music. Playing weekly at Fado's established a solid fan base and a foundation for our music which is a mix of celtic melody, western vibe (my LA Rodeo influence), and a splash of rock.
The Indulgers have toured all over America and Ireland for sixteen years, playing pubs, city concerts, and festivals from San Francisco to New York City. Pat and Chris retired from the band after twelve years, and my son Aaron who plays bass, and drummer Cheech Mannone stepped in as new Indulgers. Occasionally we are joined by my youngest son Ryan who has become an exceptional guitar player, thanks to guitar lessons from Neale Heywood , who plays guitar with Fleetwood Mac, lives here in Denver, and still acts as co-producer on all The Indulgers records. I am grateful to the friends and fans who continue to support the band, we are still having fun playing, and The Indulgers are currently recording their 8th record. It will be a VA – Video Album – and will be released on DVD and as a phone application. More information on The Indulgers can be found on facebook and the band's web site at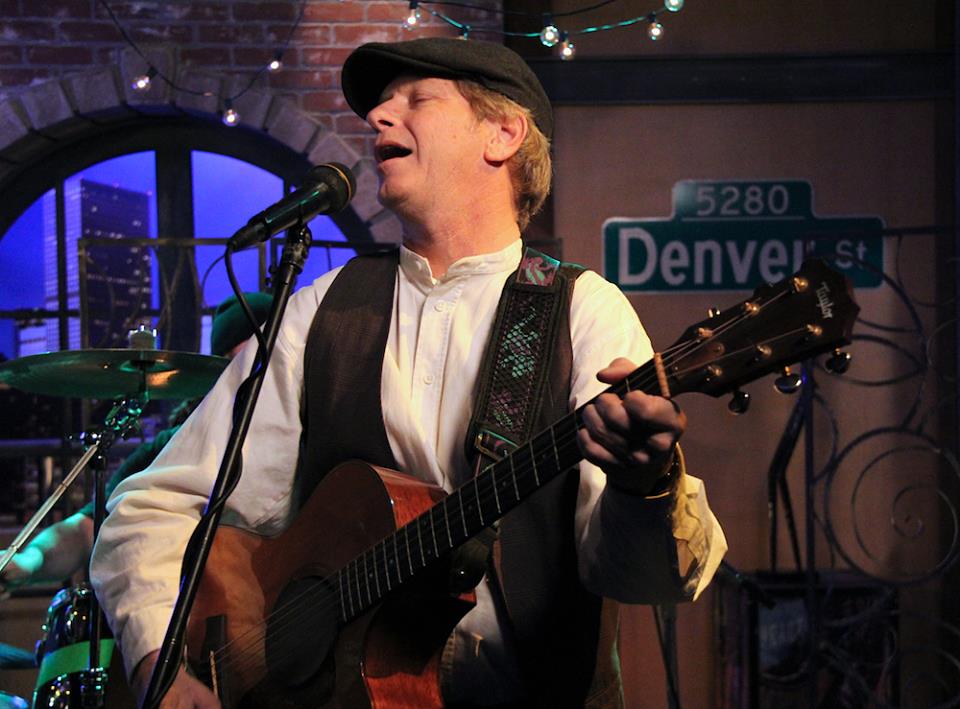 I no longer have Alley Recording Studios but instead built my own private recording studio called Grapevine Studios, where I record The Indulgers CD's as well as both of my son's music projects. This last year Grapevine Studios added a video suite with capabilities of shooting and editing videos. I have been going through old Spirit footage, as well as old Malibu footage, and posting them on Youtube. You can see old videos as well as new videos of The Indulgers by going to Youtube and searching for "Mike Nile".