By Luke Henderson —
(Black and white front cover photo of Tracy Jones by Francisco Estevez Photography. Flower pattern background from Tracy Jones dancewear company "Tulips by Tracy")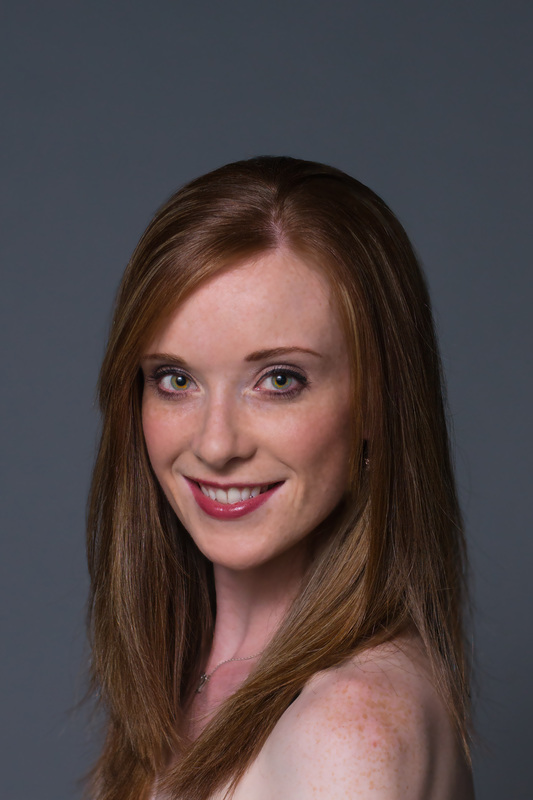 The Irish call those that have emigrated from the country with the affectionate term 'wild geese' and bird imagery has often been used within the world of ballet. With Ireland-born Colorado Ballet star Tracy Jones, the two fit perfectly together.
For Jones, who was born in Cork, dancing has been with her seemingly forever. At age five her mother, a dancer growing up herself, enrolled her in ballet classes. A love was born and soon she was ready for the next step. "It wasn't until I was 11 and I auditioned for a spot at The Royal Ballet School that I realized I wanted to really focus on classical ballet," Jones said.
That early investment and keen focus has earned her a spot within one of the most prestigious ballet troupes in America and while she's enjoying her time in Colorado, she admits she wishes for a chance to be reminded of home a bit more by connecting with our Celtic community. "I would very much like to become more involved with the Irish community and meet fellow countrymen. I do always smile though when I see an Irish bumper sticker on cars around town or hear an Irish accent when I am out and about," Jones said.
But free time for someone so dedicated is limited, especially when attempting to keep up with not only the demands of her craft, but a love for it and desire to see it respected. "I believe that dance and the arts are not only important, but a necessary part of any community. Colorado Ballet has very talented dancers from all over the world and the level of the company in my opinion is world class. In most cosmopolitan cities and especially in Europe, any great metropolis will have a great ballet company. Denver has this by being home to Colorado Ballet, but I think that we have to help our community recognize this," Jones said.
If the Colorado Ballet keeps up its high level of professionalism, the community will have no choice but to follow. Currently it is closing out its very successful 2013-2014 season. "It has been really fantastic," Jones said about the season, before detailing her accomplishments within it, which included performing in; a pas de deux (a tango piece choreographed by ballet mistress Lorita Travagli), Giselle, The Nutcracker, Cinderella and finally in the Ballet Director's Choice where she will be featured in The Last Beat.
Through rigorous performance seasons, surgeries and even continental changes of location, Jones knows just what keeps her dancing. "Being on stage. Although we put in a lot more hours into being in the rehearsal studio and keeping our bodies in shape and healthy, it is all worth it when we get to the theatre. Having the opportunity to share this art form with an audience is such a privilege and for me, there is no other feeling like it," Jones said.
As for Ireland, her love of it is a feeling unlike any other as well. "I believe that where you come from is always very important and for me, although I haven't lived there in a long time, Ireland will always have a very special place in my heart," Jones said.
While that place may be large, Jones makes it clear she could not be happier where she is. When asked if there has ever been a moment she just stops and thinks about her dreams coming true, she replies without hesitation. "Honestly, I tend to feel like this most of the time when I am on stage," Jones said.
The art of ballet can be both mesmerizing and intimidating to those beholding it. But behind the hours of practice, years of study, decades of dedication and centuries of history, lay the stories of the performers that make up the pageantry of this art. Tracy Jones, born of Ireland, resident of Denver, is one of those stories and the Colorado Celtic community is fortunate to have the chance to be a small part of her story.
If you wish to follow and support Tracy Jones, she stresses her desire that everyone come and see the Colorado Ballet perform. However to follow her directly you can find her on Twitter @tracyannejones, on her website
www.tracyjones.weebly.com
, or follow her business of ballet skirt creation at
www.tulipsbytracy.com
.