Boston-based rock band The Dropkick Murphys are touring in support of their latest studio album SIGNED and SEALED in BLOOD and will perform at The Fillmore Auditorium in Denver on, May 29 and e at the Sunshine Theater in Albuquerque has been rescheduled for June 28.
"We had such a great time writing our last album, Going Out In Style, we were excited to get back into the studio right away," says bassist and co-lead singer Ken Casey. "Where Going Out in Style was a concept album—kind of intricate and difficult—this one is catchy, fun, and as sing-along as can be."
SIGNED and SEALED in BLOOD is taking the band, over a decade into their career, to places they've never been before. Their holiday song "The Season's Upon Us" saw the band breaking through Modern Rock radio, charting higher than they've ever been before. The band were featured in a recent issue of Billboard Magazine, and on New Year's Day the band was featured on NPR's widely listened to "All Things Considered". Also, Ken Casey of the band was invited by Bruce Springsteen to sing a song in his MusiCares tribute concert during GRAMMY week.
Dropkick Murphys just finished their 2013 "St. Patrick's Day Tour," which concluded with three dates in their hometown of Boston, MA including the fulfillment of the band's career-long dream of headlining the Boston Garden, now known as TD Garden on March 15. The Garden show was billed as "Dropkick Murphys Irish Festival,"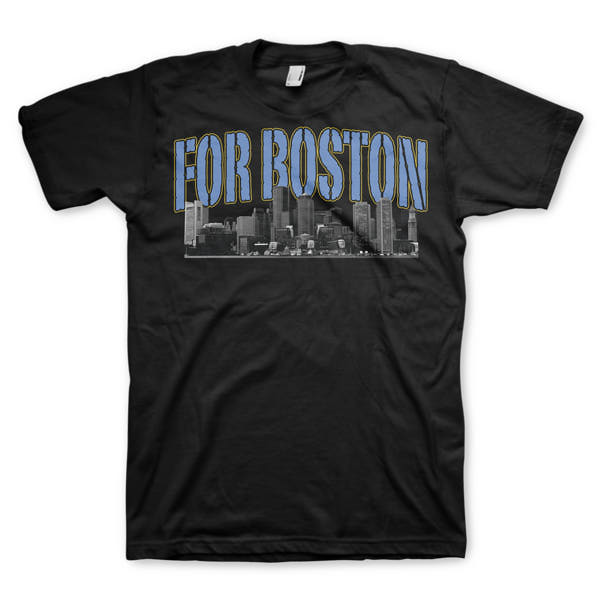 with bands and attractions on two stages. The entire tour had an epic finale on St. Patrick's Day (March 17) at The House of Blues in Boston.
The band is selling a "For Boston" T-shirt at www.CladdahFund.org. 100% OF ALL PROCEEDS from this shirt will go directly to the victims and families of the Boston Bombings.
The Claddagh Fund is the charitable foundation of the Dropkick Murphys, founded by Ken Casey in 2009. Honoring the three attributes of the Claddagh Ring, Friendship, Love and Loyalty, the Claddagh Fund is committed to supporting organizations who champion the needs of children and support vulnerable populations'
Dropkick Murphys are: Al Barr (lead vocals), Tim Brennan (guitars, accordion, whistle, vocals), Ken Casey (lead vocals, bass guitar), Jeff DaRosa (banjo, bouzouki, mandolin, harmonica, vocals), Matt Kelly (drums, vocals), James Lynch (guitar, vocals) and Scruffy Wallace (bagpipes, tin whistles).