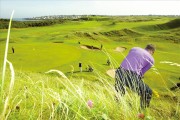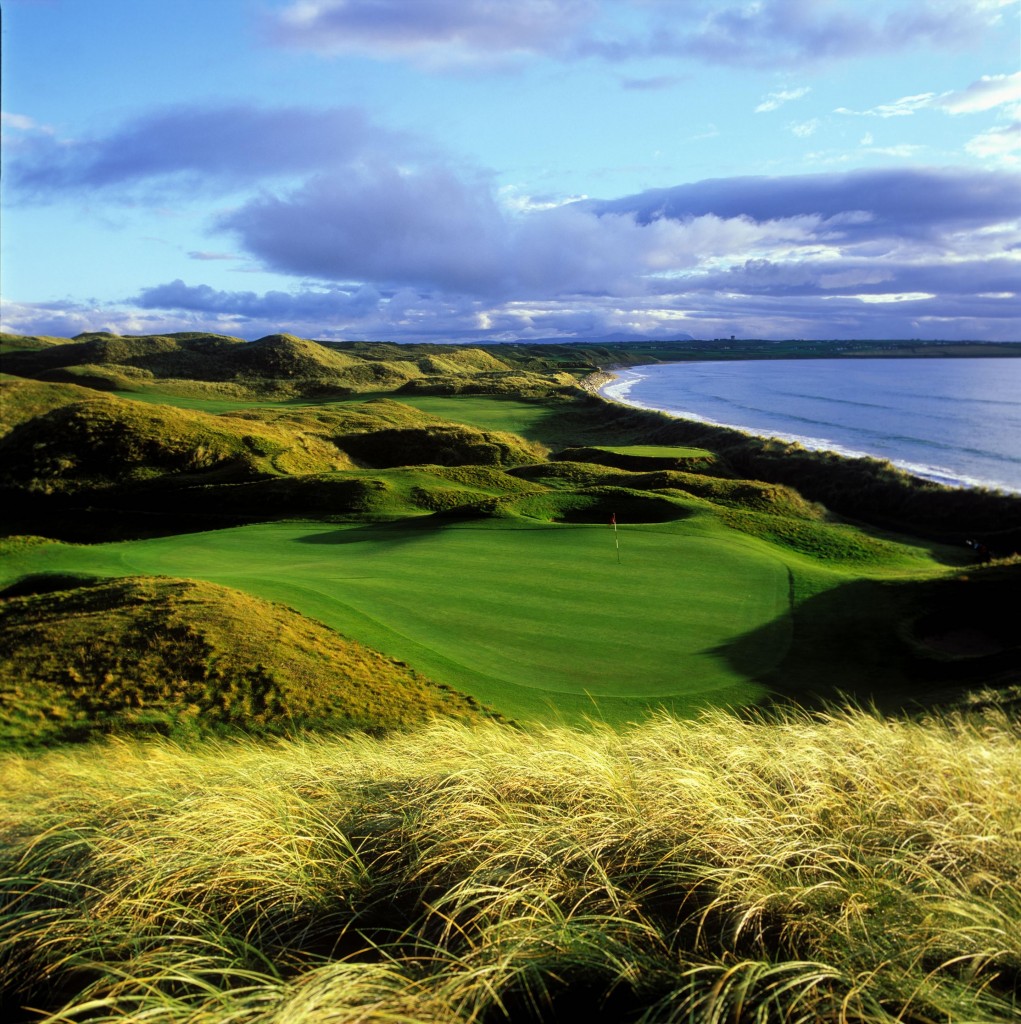 For the first time both the US Open and the Open trophies reside in Northern Ireland. Rory McIlroy, a 22 year old blessed with fabulous talent and youthful exuberance, holds the US Open trophy. While Darren Clarke, the elder statesman of Irish golf, won the Open at Royal St. George's last July. These victories follow up on Open victories by Padraig Harrington in 2007 and 2008 and Graeme McDowell in the US Open in 2010. Irishmen have won 5 of last 14 Major Golf Championships. Truly remarkable considering the 6 million population.
Perhaps the reason Ireland produces so many golf champions can be attributed in part to the accessibility of the game. With over 400 golf courses of breathtaking and varied landscapes, golfers can enjoy championship links courses and challenging parkland courses all year round. Whether you are a fanatic on a pure golfing tour or whether you just want to play a bit while on a family holiday, Ireland, as a golf vacation destination, is one of the finest in the world.
Courses like Lahinch, Ballybunion, Watervile, Royal County Down and Royal Portrush all rank in the top links courses in the world. Royal Portrush hosts the 2012 Irish Open June 28th to July 1st. The tournament presents an excellent opportunity to combine sight seeing with watching the best professional golfers in the world. Located close by Portrush is the Giant's Causeway, an area of 40,000 mostly hexagonal interlocking basalt columns reaching out into the ocean toward Scotland. A must see for any tourist. One of the main Northern Ireland 2012 events this summer will be the opening of the new Giant's Causeway visitor center. In addition, this summer Northern Ireland 2012 is offering an exciting array of cultural events and concerts including the Titanic Belfast Festival, Peace One Day Concert, 50th Ulster Bank Belfast Festival and the World Clipper Yacht Race. Details are available at discoverireland.com.
Ireland offers accommodations, meals and green fees for any budget. With over 350 18 hole courses and numerous 9 hole lay outs, golf is available from 5 euros to 150 euros. If you want to play one of the gems, it's imperative to arrange your tee times before you go. All of the leading clubs have easily navigated web pages. If you plan to play any of the many local courses you can usually walk up and get right off. With summer sunsets near 10 pm there is plenty of time to play.
I am frequently asked by friends heading to Ireland for their first golf excursion, what is the most important thing I can do to make my trip memorable? After visiting Ireland over 20 times in the last 20 years, I always respond, "Go out of your way to meet the people." Sure the unrivaled beauty is immensely impressive but the conversations with the Irish are the experiences that you will remember for years.
If an Irishman happens to join your 4 ball it adds immensely to the experience. There are many subtle and some utterly unimaginable hole configurations. Local knowledge is very helpful. After golf the Irish always visit the '19th hole' for a pint, a coffee or soft drink. Try to always join in as it is an opportunity to rehash the round and to learn more about Ireland.
May you visit Ireland soon. You will not be disappointed.
–Enda Walsh
For great vacation deals and ideas for planning your trip to Ireland, visit DiscoverIreland.com
photo: Portstewart golf course, County, Londonderry