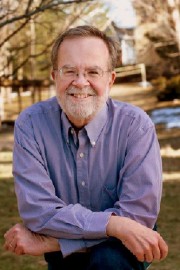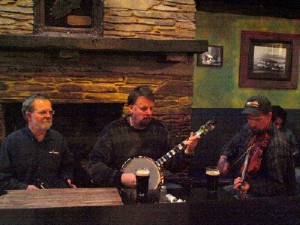 One of the best things about Irish traditional music, and indeed most traditional musics, is that so much of it is about the community that builds itself around and through it. Those who have taught others, both directly and indirectly, formally and informally, have passed on what they learned and we in our turn try to pass that on to others. Because of that, we are something like immortal. We will live on as long as the music does, so long as we tried to pass on what we learned from others. And we're interconnected through this music and through the times, both good and bad, that we've shared through it.
On January 2, many of us in the Celtic community celebrated the life of Michael Reid, a long-time concertina player in the Boulder session. Michael, after battling cancer for a long time, passed on December 16. Immediately, amid our group emails, we began sharing stories and tunes associated with him. Michael was a skilled, spirited musician who contributed a huge body of tunes and knowledge to the group, amid the craic of countless sessions. We will greatly miss both his friendship and his playing. He had a deep love of the music, graciously shared that with so many of us, and will be a part of the 'flavor' and vitality of the session for a long time to come. "This is a Michael Reid tune . . ." will no doubt be heard often in the back room at Conor O'Neill's in Boulder.
Rest in peace, Michael. You'll never be forgotten while the music lives.
from friends of Michael