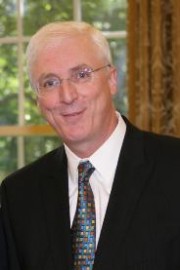 Eamonn De Valera. Mary McAleese. And now: Michael Collins.
The Irish Network Colorado (INCO) is bringing His Excellency, Ambassador Michael Collins to Colorado who is following in the footsteps of Ireland's first President as well as the current one. As an emerging force in the Colorado business scene, INCO resumes its mission to provide beneficial programs and events to the Irish and Irish American community here in the Rocky Mountain region.
The Ambassador's visit is tentatively taking place November 3rd – 4th, 2011. Although this visit will have its political component, INCO also is incorporating goals of reaching out to the local Irish and Irish-American community, enhancing educational links between Colorado based institutions & Ireland and increasing economic exchange between Ireland & Colorado.
Several events are in planning which include both private and public engagements with local business, higher education, and Irish Community leaders.
INCO encourages the entire Colorado Irish community to come show your support. Although not all events will be open to the public, there will be opportunities for everyone to get involved. Check IrishNetworkCO.com for updates and schedules as they become available. Email us at colleagues@irishnetworkco.com for more information and for volunteer opportunities.